VIDEO
In order to separate the variety of things I am involved in as Musician and Educator I created different Youtube Channels so that you can go straight towards what you are interested in.
As Educator my video lessons are on the Guitar Lessons Archives Youtube Channel here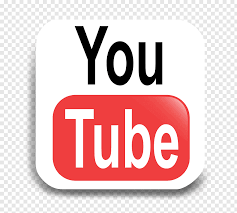 My Relaxing Music Series are available from the Relaxing Music Vaults Youtube Channel here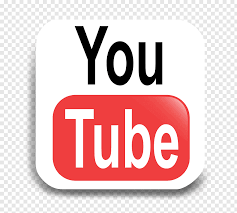 My original music plus interviews, live concerts etc are available on my Music Channel here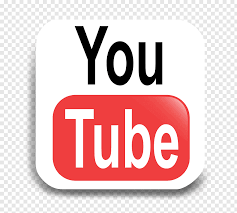 Don't forget to support the Channels by giving them videos thumbs up, sharing them or commenting on them. Also consider Subscribing to the channels to be notified of updates.
---
PHOTOS
Here below you will find many photos of me, it's my web site after all:) but you might enjoy even more my "Touring music in photos" collection. Click on the links below to visit those galleries
Touring Music in Photos 1
Touring Music in Photos 2
---
REVIEWS
FRANCESCO LO CASTRO QUARTET LIVE
By Ian Mann
Francesco Lo Castro Quartet, Music Spoken Here, The Marr's Bar, Worcester, 25/05/2023.
Francesco Lo Castro – guitar, Sam Leak – keyboards, Rob Statham – electric bass, Neil Bullock – drums, percussion
My first Music Spoken Here event was in March 2023 when the American drummer, composer and bandleader Robert Castelli visited leading his Boom! Quartet. The band included the Italian born, London based guitarist and composer Francesco Lo Castro, plus keyboard player Marco Marconi and bassist Jonny Wickham.
Castelli and Boom! delivered a dynamic and hugely enjoyable performance, with Lo Castro playing a vital role in the evening's success. In addition to some highly skilled guitar playing he also demonstrated his considerable abilities as a composer in a programme comprised of Castelli and Lo Castro originals, plus an arrangement of "Footprints", performed to honour the memory of the then recently deceased Wayne Shorter.
Given the good impression that Lo Castro had made with Castelli it came as no surprise to see him being asked back as the leader of his own band. The timing was earlier than originally expected as he stepped in to take over from the advertised Hoop sextet, led by saxophonist Paul Booth. Booth's commitments elsewhere as a busy session musician accounted for the re-scheduling and Hoop are now due to visit the Marr's Bar later in 2023.
The band that Lo Castro brought along featured the same instrumental configuration as the Boom! Quartet and several of the Lo Castro tunes that were heard at that show were aired again, but sounding different in the hands of different musicians, as is the way with jazz.
Born in Salerno, Italy Lo Castro moved to London in 1999 and has been a professional musician since 2004. He has also taught guitar at various institutions in London and the Midlands.
A busy musician on the London jazz scene Lo Castro has also recorded on a regular basis. Despite all this he still remains comparatively little known. The quality of his playing and writing at both tonight's gig and at the Castelli performance suggests that he deserves a far higher profile.
By his own admission Lo Castro finds naming tunes more difficult than writing them. The title of tonight's opener, "Stranded in Brighton" stems from personal experience, with Lo Castro unable to get back to London after a gig at the Verdict Jazz Club. The music was true fusion, with electric instruments being played with a jazz sensibility. Lo Castro made judicious use of a variety of pedal generated effects while Leak deployed a Roland electric piano and a Roland Gaia synthesiser. I was reminded of Pat Metheny's synclavier guitar sound, while the analogue style sounds of the Gaia synth evoked memories of 'Canterbury' bands such as Hatfield & The North, National Health and Gilgamesh. Statham's electric bass was a purveyor of both melody and rhythm, while Bullock moved from brushes to sticks as the music demanded, ably supporting the three soloists.
"Field", Lo Castro's homage to fellow guitarist John Scofield, was played at the Castelli gig. Again the piece was distinguished by an infectious funk groove, this underpinning solos from Lo Castro and Leak, the latter adopting an electric piano sound. Bullock, originally from Halesowen, is a Midlands based musician whose playing I have previously enjoyed during his tenure with trumpeter Bryan Corbett. I suspected that his presence here may have been as a 'dep' for Lo Castro's regular London based drummer but it turned out that the guitarist and Bullock knew each other well, having previously taught together in Birmingham. Bullock slotted seamlessly into the quartet and he and Lo Castro clearly relished playing together as they bounced ideas off each other throughout the evening. Bullock's drum feature on "Field" impressed and his overall contribution to the performance as a whole was consistently excellent.
Lo Castro had been scheduled to record a quartet album during 2020, a plan that was inevitably scuppered by the pandemic. Undeterred he recorded the material himself, making use of technology to overdub himself on guitar, piano, bass and drums. "Imaginary Quartets" was released in 2020 with Lo Castro playing all the instruments. Tonight the title track was "humanised for us" by a 'real' quartet and demonstrated Lo Castro's gift for creating music capable of combining complexity with a strong sense of melody and rock power with jazz sophistication. The composer's fleet fingered guitar solo was followed by the swirling sounds of Leak's synth. Leak has been a regular presence on the Jazzmann web pages, but always as an acoustic pianist, variously leading his own trio, the quartet Aquarium and even his own Big Band. He has also appeared on recordings by saxophonists Duncan Eagles, Samuel Eagles and Alex Western-King, trumpeter Mark Perry and fellow pianist Dan Tepfer. Again, I was hugely impressed by my first sighting of Leak in the role of electric keyboard specialist.
"Casual", another track from the "Imaginary Quartets" album featured a slinky groove and a wah-wah guitar sound and featured solos from Leak on synth, Statham on liquidly melodic bass and the composer on guitar, the latter soaring skywards on the thermals generated by Bullock's whirlwind drumming.
"Fly High" was also sourced from the same album and was a piece that had been played with Robert Castelli. Lo Castro's solo saw him making effective use of the sustain pedal and playing with a controlled intensity that sometimes reminded me of the late, great Allan Holdsworth. A strong rock influence informed his playing as he continued to bounce ideas off Bullock. Leak had the unenviable task of following him on synth.
During 2019, yes prior to the pandemic, Lo Castro set himself the challenge of writing a new tune for every week of the year. Amazingly he managed to complete it too, and was clearly still full of ideas even towards the end. "Week 44" was evidence of this, a winning blend of funk and Americana influences that again tapped into the spirit of Scofield and which saw Leak mixing electric piano and synth sounds as he shared the solos with the composer. The performance was also notable for Bullock's drum feature, which saw him generating an impressive power through the use of brushes alone.
This had been a long set and we had enjoyed plenty of excellent music for our money. The second was a little shorter but still filled with good sounds.
Set two commenced with "Funkettone", another tune that had been featured at the Castelli show. Tonight's version was introduced by a passage of unaccompanied guitar, with bass, keys and drums subsequently joining to lay down a seductive funk groove. This provided the platform for solos from Leak on synth, Statham with an extended outing on electric bass and Lo Castro on guitar. Statham's melodic, but supple and intensely rhythmic bass playing was another key component of the quartet's sound. An electric bass specialist his playing has previously been heard with saxophonist Hannah Horton, the London based latin band Paz and John Etheridge's Zappatistas.
I wrote earlier of Lo Castro's difficulty with titling tunes. A previously unnamed 2017 composition now became "Music Spoken There", in honour of the first birthday of Music Spoken Here. Lo Castro even presented a delighted Dave Fuller with a copy of the sheet music after the gig. The music was rich in terms of colour and texture with both Lo Castro and Leak making imaginative use of the various electronics at their disposal.
Next came "And Then There Was You", a piece dating back to 2010 and recorded on the album "Improfives", a recording featuring the talents of a quintet of London based Italian musicians. The band was co-led by Lo Castro and saxophonist Roberto Manzin and also featured pianist Maurizio Minardi, bassist Nick Pini and drummer Francesco Mendolia. I've been fortunate enough to see all of them, with the exception of Mendolia, perform live in various contexts over the years.
Lo Castro informed us that this was the first tune he wrote following his move to the UK and it has aged well, combining strong melodies with powerful rhythms as the piece began to build up a head of steam. The effective use of dynamic contrasts is a characteristic of Lo Castro's writing and the piece began quietly, featuring the melodic interplay between the leader's guitar and Statham's electric bass. Leak soloed on electric piano and Lo Castro on electric guitar, the performance culminating in a powerful drum feature from Bullock.
"Week 48" represented another dip into the 2019 project and was introduced by a passage of unaccompanied guitar. A strong melodic theme then combined with a buoyant groove on an attractive composition that graduated through the composer's guitar solo into an extended drum feature for the dynamic Bullock. The same piece has been played earlier in the year by the Boom! Quartet, when it had also represented a showcase for Castelli.
Lo Castro acknowledged the presence of some of his student in the audience before introducing the last tune, "From A to B", introduced by Bullock at the drums and featuring solos from Lo Castro on guitar and Leak on synth. As with the Castelli band the phrase "intelligent fusion" again came to mind and I was also reminded of the sound of "Blow by Blow" era Jeff Beck. Bullock's feature, which included some impressive bare hand drumming, was followed by some chunky collective riffing as the evening drew to a dynamic close.
These had been two very long sets and despite the positive reaction from the audience there was insufficient time for an encore. Nevertheless we had enjoyed some exceptional playing from all four members of the group as they did justice to the intelligence of the prolific Lo Castro's writing.
ALL ABOUT JAZZ
By Jeff Uhrich
Positive energy flows and pleasing melodies abound in Chasing Beauty by guitarist and composer Francesco Lo Castro, the fifth album released on his own label. Using an array of outstanding musicians, voice and instrumentation, Lo Castro creates a sonic canvass that's reminiscent of artists Pat Metheny and Mike Stern. Throughout the disc, Lo Castro displays an innate skill and sensibility in relation to his supporting musicians, instinctively knowing when to hold back and also when to unleash their joyful vigor.
The opening track "Dresden" sets the aura of the entire album, creating an atmospheric quality and keen sense of dynamics that is maintained throughout. Lo Castro's guitar is subtle and delicate at times, and interweaves with the rhythms and soundscapes laid down by his instrumentalists, building to majestic crescendos, then pulling back at just the right time. The rhythmic and syncopated "Sahara" is a captivating track, complete with congas, delivering a melody that immediately hooks the listener. The song is optimistic, with Lo Castro's deft use of atmospheric guitar effects, leaving plenty room for guitar and flute solos soaring over the headwinds of the driving beat. With "Love," Lo Castro displays a subtle and introspective elegance, featuring horns played by Fulvio Sigurta'.
Many of the songs feature the beautiful voice of Noa Bodner, adding an alluring and haunting backdrop to Lo Castro's memorable melodies. In "Embrace," her gentle harmonies lead into Lo Castro's melodious leads, almost like a call and response. The following track, "Dark Smiles," is the centerpiece of the entire album. Bodner captivates the listener with a hypnotic and repetitive melody, as Lo Castro's guitar solo sends the track into a wonderful crescendo and release, only to be drawn back again by Bodner's voice. Perhaps the only criticism of this piece is that it leaves the listener wishing it didn't end so quickly.
Other notable tracks on the disc include the gentle swing of "Bunch of Houses and Wonderful Memories," as well as "Nino and Dunia," featuring an easy-going yet intricate interplay between Lo Castro on guitar and Joe Fowler on flute.
Francesco Lo Castro's Chasing Beauty indeed chases beauty throughout his engaging album, and also captures beauty, like lightning in a bottle.
About 'Chasing Beauty'
Adrian Pallant – AP Reviews
This last recodring from Italian guitarist and composer Francesco Lo Castro presents a sequence of twelve originals which weave together qualities of jazz, ambience and soundtrack.
Lo Castro is clearly an accomplished musician, surrounding himself here with instrumentalists who, together, are able to illuminate the delicacy of his writing and playing. I have been listening to 'Chasing Beauty' for some time and have warmed to its gentle guitar-led positivity and charm which, Lo Castro explains, seeks to reflect beauty as "an idea, a feeling that we might never fully understand but which is worth chasing".
Opening number Dresden immediately identifies the album's sanguine outlook, Lo Castro's pin-sharp melodies partnered by Dora Maria's violin, scurrying along above a wash of guitar effects, Saverio Gerardi's rhythmic impetus and Noa Bodner's backing vocals. A son's tribute, Father, takes a simple folksong-like guitar tune and develops it into a quietly buoyant hymn of gratitude (not unlike the movie scoring of Mark Knopfler), Fulvio Sigurta's mellow trumpet enhancing Lo Castro's tender lead. With percussion, shimmering guitar effects and Joe Fowler's lithe, soft-toned flute, Sahara migREviewht easily evoke the shifting sands of North Africa – an amiable and bright musical journey; and As It Is hints again at Lo Castro's ear for soundtrack – delightful harmonica and vocals from Bodner, and muted flugel reminiscent of Paolo Fresu.
The exquisite Love speaks briefly and romantically, leading to May 2011, an infectiously cheery and folksy outing (Lo Castro's style sounding remarkably similar to that of Frode Alnaes) and Maurizio Minardi adds characteristic accordion. Gentle bossa If I perpetuates the feel-good, as does the vocally introduced Embrace and the perhaps more mysterious Dark Smiles. Carefree and 'lazy, hazy' Bunch of Houses and Wonderful Memories is a short, sweet miniature (Minardi on sax) followed by the serenely wistful flute melody of Nino and Dunia. Peter Pan closes the set in upbeat theme-tune fashion, its catchy electric lead melody and general exuberance (not to mention Lo Castro's dexterity) a real pleasure.
Amongst the numerous albums which arrive at my door for review, the majority are generally 'boundary pushers'. But 'Chasing Beauty' is different… and pleasingly so, for its unashamed honesty, high spirits and (simply) an ear for a good tune. Beat the 'January blues' with Francesco Lo Castro's own brand of optimism!
Brief thoughts, album review: 'Chasing Beauty'
Mary James – Only Jazz
There was an aphorism from the First World War, "Don't judge a man by his umbrella, it may not be his". But I think you can judge the quality of a musician's work by the company he keeps on an album. The guitarist and composer Francesco Lo Castro has surrounded himself with some very fine musicians on Chasing Beauty. This heartfelt album of self compositions contains some lovely Miles-ish cameos for Fulvio Sigurta on trumpet (or flugelhorn) in As it is and for Maurizio Minardi on accordion. The title refers to the worthwhile activity of seeking beauty in the mundane as well as the perfect. There are affectionate, jaunty, pictures of places, people and times past. It is not introspective, it demonstrates an attractive openness. It is a perfect album for relaxation, calming and gentle. I can easily imagine it being played in cafes in Europe. But listen a bit deeper and you will spot gems such as Joe Fowler's haunting flute on Nino and Dunia which paints a serene portrait of two friends, and the very lovely accordion of Maurizio Minardi on the upbeat May 2011. There is no doubting Francesco's prowess on both acoustic and electric guitar, the subtle shades and tempos are memorable. His tunes, such as Sahara with its rocking motion like a camel, and Dresden with its arresting opening, have a habit of sticking in your mind very quickly, and that's no bad thing.
Original article – http://onlyjazzblog.com/2013/09/24/brief-thoughts-album-review-francesco-lo-castro-chasing-beauty-released-oct-2013/

JAZZ CONVENTION
Scritto da Enza Moscaritolo
È un disco che conquista al primo ascolto While we Hope and Dream, l'ultimo nato della giovane etichetta londinese Flocastro Records. Un trio di virtuosi che mette in luce abilità tecniche senza strafare è quello composto da Eric De Fade, al sax e al flauto, Tony De Paolis al contrabbasso, e Francesco Lo Castro alla chitarra, che ha intrapreso anche la strada della produzione.
Foggiano, ma ormai trapiantato a Londra da una dozzina d'anni, Lo Castro ha messo insieme questo ensemble grazie all'amicizia di Patrizio Buanne che li ha fatti conoscere. Pur partendo da differenti background, i tre musicisti hanno dialogato a lungo – e non solo musicalmente – per mettere insieme questo progetto di jazz contemporaneo. Otto tracce inedite ed una suggestiva interpretazione di I' te vurria vasà del celebre Di Capua compongono la track list. Un lavoro di qualità che emerge dall'interplay dei tre artisti, serrato, senza sovrapposizioni, né voglia di primeggiare; dalla notevole capacità evocativa dei fraseggi cristallini dei fiati di De Fade, tra le altre cose vincitore di un Emmy; dall'intensa espressività di De Paolis – ampiamente apprezzato negli USA – che conferisce struttura e solidità; dalla freschezza e dalla creatività di Lo Castro.
While we Hope and Dream è un lavoro gradevole, con sonorità che strizzano talvolta l'occhio a qualche cliché di ambientazione mediterranea, senza tuttavia cadere in quegli stereotipi oggi tanto di moda. Il primo singolo, che dà anche il nome all'album, è un invito a ciascuno a ritagliarsi una pausa dalla frenesia quotidiana, per coltivare quello spazio di speranza e di sogno che è dentro ognuno di noi. Buona la prova De Fade al flauto in No reason why, pronto a cimentarsi con le atmosfere di bossanova: l'ultima traccia Joe Pass & Jim Hall è un omaggio appassionato alle radici comuni e al comune sentire dei tre artisti, in particolare di Lo Castro, cresciuto ascoltando i mostri sacri della chitarra jazz.
Review about 'While we hope and dream'
By Rich Railore
Released on Flocastro Records in November, While We Hope And Dream is the third album on which Francesco Lo Castro appears this year, in a joint project with Eric De Fade and Tony De Paolis this time.
For the superficial listener, it might seem easy enough to dismiss While We Hope And Dream as yet another smooth jazz album, but hang on a minute. Lo Castro is no kind of lightweight guitarist, and De Fade is a heavyweight sax and flute player by anyone's standards with an enviable track record and line of credits, while bassist De Paolis is not exactly a lightweight either and fast making a name for himself on the Philly and East Coast scene.
Listen properly, and you'll also realise that the improvs here are far too heavyweight for smooth jazz – not that I would dismiss smooth jazz entirely out of hand, mind. It certainly has had its excellent exponents, particularly from the Philly scene, such as Grover Washington, Jr., to name but perhaps its finest. But While We Hope And Dream goes further, deeper than this.
The compositions, all originals by the three collaborators, bar one, are solid, with a firm emphasis on melody throughout. Indeed, the emphasis throughout is on melody, including in the excellent improvs all round, and Lo Castro's Italianate style in particular ensures a laid-back Mediterranean flavour.
While We Hope And Dream firmly says, slow down, chill a little, dream a little, take a break from the frenzy of modern life, even from the often frenetic pace of much of contemporary jazz and the sometimes near-masturbatory frenzy of solos. Hope and dream a little yourself while you follow the journey. Just go with the flow. A kind of musical spliff if you like, but without side effects and perfectly legal.
The playing and musicianship all round are outstanding, whether in ensemble or solos. De Fade's flute especially is the perfect complement to Lo Castro's guitar, or vice versa, depending on one's point of view.
Totally consistent throughout, While We Hope And Dream is more than merely compelling, its charm and beauty keeping one spellbound. Just relax and dream a little dream.
Francesco Lo Castro, Eric De Fade & Tony De Paolis' While We Hope And Dream should be a must have for any contemporary jazz lover and surely has much wider appeal beyond that.
© 2012 Rainlore's World of Music/Rainlore. All rights reserved.
Pisa-Ex Wide
Joseph F. Pagano, Roberta Russo-Radio Eco
Esiste un'intera generazione di musicisti italiani che è riuscita a trovare ampia fama all'estero, un po' come i ricercatori, ma con una voglia di viaggiare certamente più compulsiva rispetto agli scienziati, e una voglia di sperimentare certamente non seconda alle intelligenze matematiche.
Ed è così che ritroviamo in giro per l'Europa e per gli States, un talento come quello di Francesco Lo Castro, con la sua chitarra, al servizio di una voglia continua di reinventarsi. Perché di questo si tratta se un giovane aspirante manager, con solidi studi di marketing alle spalle, dopo i 25 anni si lascia prendere dalla vocazione del jazz (pare dopo l'ascolto dell'incredibile live del trio Di Meola-McLauglin- De Lucia, ovvero Friday Night in San Francisco). Lo Castro si avvia perciò a tappe serrate verso una brillante carriera musicale che prende avvio proprio in UK, con gli studi alla Thames Valley University (London). Da li in poi il percorso di affinamento delle sue abilità musicali non si è mai fermato, e si è accompagnato con tanti premi e riconoscimento, e ben quattro ottimi album alle spalle.
Lo abbiamo ascoltato e conosciuto con piacere all'Ex Wide di Pisa, nell'ambito della rassegna "Jazz Wide Young 2014", accompagnato da Fulvio Sigurtà alla tromba, eNino Pellegrini al contrabbasso. Fulvio Sigurtà è un trombettista che proviene da una formazione classica, ma che si è interessato abbastanza precocemente allo ska e al jazz. E proprio dal jazz si è dispiegato il suo talento, che ha avuto modo di trovare terreno fertile in Inghilterra. L'interplay con l'amico-collega Lo Castro è perfetta, sintomo di una conoscenza solida tra i due musicisti, e nel concerto pisano il tocco di Sigurtà è stato decisivo per conferire un registro molto vellutato ed evocativo ai pezzi, grazie anche all'uso di un microfono con riverbero alla tromba.
Necessario al trio è stato anche l'apporto di Nino Pellegrini, che ormai conosciamo e apprezziamo da tempo sulla scena tirrenica toscana, il quale è riuscito a ritagliarsi degli spazi di calda intensità espressiva grazie a un uso del contrabbasso misurato, mai prevaricante.
I pezzi in repertorio appartengono tutti alla produzione di Lo Castro, e sono estratti da tutta la produzione discografica del chitarrista foggiano. L'esordio è affidato a And Then There Was You che serve a mettere le carte in tavola e ad alimentare la fame d'ascolto per i brani successivi. Quando Lo Castro prende la parola rivela un accento che risente della lunga permanenza sotto le coltri inglesi, un po' come accade alla sua musica, che mescola armonici americani con la cantabilità tipica dell'Italia, non senza l'esibizione di chiare ascendenze latine sospese su un ponte tra Mediterraneo e America del Sud. Non rinnega perciò le proprie origini il jazz di Lo Castro, per quanto l'uso della melodia non arriva mai ad intaccare le capacità d'improvvisazione di ogni elemento del trio.
Nell'ascolto salta all'orecchio la poeticità straordinaria di un pezzo come Father, tratto dall'albumChasing Beauty, che riesce a strappare quasi una nota di commozione. E un brano come questo sicuramente entrerà a far parte delle nostre playlist. Anche se forse mi pento di non aver fatto una registrazione improvvisata del brano, perché nella sua versione live è riuscita ad essere ancora più intensa di quella in studio.
Una nuova carica di eleganza, fascino, cura del dettaglio, arriva con la crepuscolare London Night. Ma la natura notturna ricompare ancora in By Candlelight e Song for Paul. C'è una coerenza ben udibile nelle opere di Lo Castro, per quanto appartengano a periodi differenti. E l'ausilio di una tromba con riverbero porta non poche volte alla memoria le grandi incisioni dell'ECM.
Ci troviamo d'accordo con quanto aveva detto Lo Castro ad apertura del concerto: la melodia e la musicalità noi italiani ce l'abbiamo nel sangue; sarà per questo, aggiungiamo noi, che la sua musica arriva diretta al cuore. E noi che non siamo gelosi di queste belle impressioni che abbiamo provato, faremo in modo di farvi ascoltare nelle nostre playlist il tocco delicato e coinvolgente della chitarra di Francesco Lo Castro.
Bari – Musa – Puglia Live
Gianfranco Morisco
Ci sono numerosi musicisti italiani che vivono e operano all'estero dove con fatica e sudore si sono ritagliati una fetta di popolarità. E' il solito fenomeno dell'emigrazione, ma anche della fuga dei cervelli, che sancisce l'antico adagio del "nemo propheta in patria".
Ma, una volta raggiunta l'affermazione e realizzati i progetti, rimane una sorta di amaro in bocca per essere rimasti sconosciuti in patria. Alla base non c'è nostalgia nè rimpianto, ma essenzialmente il bisogno di un confronto a distanza di tempo con la realtà dalla quale si è fuggiti.
La premessa è servita a introdurre la figura di Francesco Lo Castro, un chitarrista di adozione foggiana e di origini campane. Terminati gli studi universitari e iscrittosi a un master alla Bocconi di Milano Francesco rimane folgorato dalla musica di "Friday Night in San Francisco", storico album di un trio chitarristico di mostri sacri: Al Di Meola, John McLauglin, Paco De Lucia. Trovare la propria strada a 25 anni non è tardi se si ha forza di volontà a sufficienza per proseguirla. Dopo le lezioni del maestro Gianni Cataleta, Francesco si rende conto che la angusta mentalità della provincia foggiana gli stanno strette. Così si trasferisce a Londra, città dispersiva ma dalle infinite opportunità. Ed è lì che brucia le tappe: nel 2006 si laurea in musica col massimo dei voti alla Thames Valley University e vince subito il "Best Guitarist Award" al Guitar Institute; due anni dopo gli viene assegnato il "Vice Chancellor's Award". Dal 2009 insegna tecnica di chitarra all'Accademia di musica della Wolverhampton University. L'attività concertistica è intensa e tocca i cinque continenti, con una media di 150 concerti all'anno, soprattutto nei jazz club d'Inghilterra e Stati Uniti. Oggi sulla soglia dei 40 anni Francesco ha una sua casa discografica e all'attivo ben 4 cd.
Ma gli manca l'Italia, dove una critica spesso distratta mostra aria di sufficienza nei confronti di quegli artisti che non rientrano nei consueti "giri" di informazione. Così l'altra sera al noto "Musa Sapori Saperi", un locale di tendenza che abbina la cultura al buon cibo, si è verificato l'"evento" che Francesco attendeva: per la prima volta ha suonato in Puglia. E quale poteva essere il suo partner migliore se non Mirko Signorile, dominatore della scena jazz barese (e non solo), e perfetto padrone di casa nell'accogliere Francesco e le sue composizioni. I due musicisti, come spesso accade nel jazz, non hanno avuto bisogno di "provare" molto: hanno raggiunto in breve tempo una intesa quasi perfetta. E insieme hanno superato brillantemente la prova del jazz club, quello in cui si riunisce un pubblico spesso esigente e qualificato, ma qualche volta anche un po' distratto.
Il concerto è impostato essenzialmente sulle composizioni di Lo Castro più qualche "chicca" di Signorile.
Francesco opera una selezione accurata dai suoi quattro cd: "And Then There Was You" serve a creare la giusta atmosfera allacciando il feeling con il pubblico; "If I" sposta l'attenzione su lidi fantastici e carichi di suggestione. Le influenze di Joe Pass e di Jim Hall si avvertono a pelle con tutta la loro magia. E il suono della chitarra di Francesco si fa lirico, intenso, vellutato. Per ovvie ragioni le versioni in duo sono differenti dalle incisioni discografiche, ma soprattutto perché il jazz è improvvisazione. In duo ci sono meno strumenti, ma c'è più concentrazione e intensità. "Father" è un capolavoro di rara forza poetica, in cui il piano fa da introduzione prima e da tappeto sonoro poi; la chitarra disegna geometrie delicate e volatili che lasciano stupefatti.
La fusione fra la melodia italiana e gli armonici di stampo americano di cui parla Francesco, trovano in questo brano un esempio concreto. Mirko da parte sua propone "Canto de estrada", che alza il ritmo, e "For a Film", pezzo elegante e perfetto che la chitarra valorizza. "Ostinato" e "The Doll" sono il delizioso corollario che porta a "By Candlelight", sofferta, struggente e bucolica. Si chiude in bellezza con "There Will Never Be Another You", un classico sanguigno di Warren e Gordon, dove chitarra e pianoforte recitano un ruolo di primo piano.
Un concerto dove tecnica e raffinatezza sono andate a braccetto in perfetta sintonia. Ci si lascia con un sincero "arrivederci", con la speranza che non sia lontano nel tempo.